Following the assessment process, a therapy plan will be planned in conjunction with the client and their family. Therapy goals will be established in collaboration with the family based on severity and functional impacts on the child. Therapy is typically booked once a week or once per fortnight depending on the needs of the family.
In order to receive the most benefit from your therapy session, it is recommended that parents work regularly with their child on their speech or communication goals for approximately 10-15 minutes per day.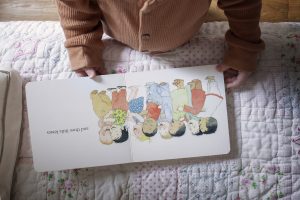 Your clinician will work closely with you during this process to help you find activities and ways to help keep your child engaged and your time together rewarding. They will also trouble shoot any problems or issues that may arise to help you find activities and approaches that work best for your child.
Our therapy practices are evidence-based and we will endeavour to deliver these programs with high fidelity. This means some sessions will need to be weekly (e.g. Lidcombe Program), whilst others will follow a set scope and sequence (e.g. SoundsWrite Literacy). Other programs involve parent coaching/parent training (e.g. Project ImPACT, early language intervention). This ensures the best chance of success during the therapy process.
Therapy may come in a number of different forms including parent coaching, formal speech and language activities, shared book reading, play-based activities and clinician-led student-centred progressions for school-aged literacy development.
During all therapy sessions, we pride ourselves on delivering interesting and engaging activities for each child.